To be able to view our Trainers'/Experts' communication details and some more information, please register or login.
Dr. Bente Knoll
Managing director at B-NK GmbH and lecturer at TU Wien (Austria)
Dr Bente Knoll holds a master's Degree in Landscape Planning and Architecture, a PhD in Transport and Traffic Planning and a certificate in Mainstreaming-Gender-and-Diversity-in-Organisations. She is managing director of B-NK GmbH Büro für nachhaltige Kompetenz (Consultancy for Sustainable Competence) – an SME and independent research institute located in Vienna, Austria. Her main professional interests and area of expertise are in integrating gender and diversity perspectives in research and consulting processes in science, engineering, technology, urban, transport and landscape planning, mobility research as well as sustainable development. In addition to her work as a consultant, Bente Knoll holds teaching assignments – basic and advanced lectures as well as seminars – in Gender Studies and Engineering at various Austrian universities.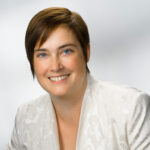 Location
Country / Countries of Residence: Austria
Professional Background
Working Experience
Working experience in Gender Equality since: 2004
Professional Position / Role
Researcher / Scolar
Expert
Trainer
Practitioner
other
Area of Expertise
Scientific expertise
Facilitation expertise
Topical expertise
Sectors of Work Experience
Universities and Higher Education Sector
Research Funding Organisations
Administration
Private Sector
Availability for Trainings
Availability for Training Formats ONLINE
Training Session (duration: half day up to two days)
Training Programme (duration: a week and more)
Faciliator
Speaker in a webinar (duration: up to half day)
Availability for Training Formats IN-PERSON
Training ession (duration: half day up to two days)
Speaker in an event (duration: up to half a day)
Faciliator
Willing to travel abroad for trainings: yes
Target Groups
Communication staff
Decision-makers (middle management)
Decision-makers (top-level management)
Gender Equality activists / promoters
Gender Equality change agents
Gender Equality researchers / scholars
Lecturers
Ombudspersons / persons of trust for Equal Opportunities / Gender Mainstreaming / Diversity Management
Staff in charge of research planning and coordination / support to research projects
Team members of Gender Equality committees and / or working groups
Training Content Types
Gender+: Basic definitions and concepts
Gender Equality Plan: Introduction
Gender Equality Plan: Design and implementation
Gender Equality Plan: Monitoring and evaluation
Institutional gender analysis
Sex and gender dimension in research content
Gender dimension in curricula and teaching
Gender sensitive and inclusive communication
Training Languages