To be able to view our Trainers'/Experts' communication details and some more information, please register or login.
Dr. Chiara Oppi PHD
University of Bergamo
Research fellow
Chiara Oppi is graduated in economics and management and owns a PhD in management accounting.
She is currently research fellow at the University of Bergamo and a contract lecturer at the University of Ferrara. Her main research fields involve management accounting in public organizations, with specific interest in gender-responsive budgeting in higher education institutions, and intellectual capital and non-financial reporting in public sector.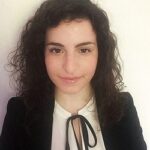 Location
Country / Countries of Residence: Italy
Professional Background
Working Experience
Working experience in Gender Equality since: 2013
Professional Position / Role
Researcher / Scolar
Area of Expertise
Scientific expertise
Sectors of Work Experience
Universities and Higher Education Sector
Availability for Trainings
Availability for Training Formats ONLINE
Training Session (duration: half day up to two days)
Speaker in a webinar (duration: up to half day)
Target Groups
Gender Equality activists / promoters
Gender Equality change agents
Gender Equality researchers / scholars
Team members of Gender Equality committees and / or working groups
Training Content Types
Gender Equality Plan: Introduction
Gender Equality Plan: Design and implementation
Gender Equality Plan: Monitoring and evaluation
Institutional gender analysis
Gender bias in recruitment, promotion and career management
Training Languages
Trainings held during the GE Academy project