To be able to view our Trainers'/Experts' communication details and some more information, please register or login.
Dr. Shirin Heidari PHD
GENDRO, Founding President; Graduate Institute of International and Development Studies, Senior Researchers
Dr Shirin Heidari is the founding president of GENDRO, an association with the mission to advance gender-sensitive research and data analysis. She is also Senior Researcher at Global Health Centre and Research Affiliate of Gender Centre, at the Graduate Institute of International and Development Studies in Geneva. She is the Principal Investigator of a multi-country multi-disciplinary research project on sexual and reproductive health in forced displacement. Dr Heidari also serves as Senior Technical Advisor on Gender to the World Health Organization, where she provides technical and scientific advice and strategic support on mainstreaming gender into the work of WHO departments and normative guidelines.
Previously, Dr Heidari was the Executive Director of Reproductive Health Matters and Editor-in-Chief of its peer-reviewed journal. Between 2007 and 2014, she oversaw the Research Promotion department of the International AIDS Society and was the Executive Editor of the Journal of the International AIDS Society (JIAS). At IAS, she spearheaded efforts towards gender-sensitive research and programme delivery, particularly within the HIV field. She introduced the first editorial gender policy for an HIV journal.
Dr Heidari received her doctorate at Karolinska Institute in 2001, where she continued her research in the HIV field until her move to Geneva.
As a feminist and human rights advocate, she has served as a board member of Amnesty International, Sweden, where she advocated for the sexual and reproductive rights of women and girls and the right to health. Dr Heidari established and co-chaired a Gender Policy Committee while a member of the Council of European Association of Science Editors. She led the development of the Sex and Gender Equity in Research (SAGER) guidelines to help address the gender bias in scholarly communication. She has given a TEDx talk encouraging gender-sensitive research and scholarly communication and is a commissioner of the Lancet Commission on Women and Cancer.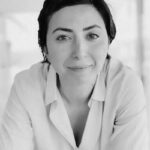 Location
Country / Countries of Residence: Switzerland
Professional Background
Working Experience
Working experience in Gender Equality since: 2002
Professional Position / Role
Researcher / Scolar
Expert
Area of Expertise
Scientific expertise
Facilitation expertise
Sectors of Work Experience
Universities and Higher Education Sector
Research Funding Organisations
Civil Society
Availability for Trainings
Availability for Training Formats ONLINE
Training Session (duration: half day up to two days)
Faciliator
Speaker in a webinar (duration: up to half day)
Availability for Training Formats IN-PERSON
Training ession (duration: half day up to two days)
Training Programme (duration: a week and more)
Speaker in an event (duration: up to half a day)
Faciliator
Willing to travel abroad for trainings: yes
Target Groups
Decision-makers (middle management)
Gender Equality researchers / scholars
Lecturers
Staff assigned to recruitment procedures
Staff in charge of research planning and coordination / support to research projects
Team members of Gender Equality committees and / or working groups
Training Content Types
Gender+: Basic definitions and concepts
Gender Equality Plan: Introduction
Gender Equality Plan: Design and implementation
Institutional gender analysis
Gender bias in recruitment, promotion and career management
Sex and gender dimension in research content
Training Languages
Trainings held during the GE Academy project