To be able to view our Trainers'/Experts' communication details and some more information, please register or login.
Dr. Lucio Pisacane PHD
National Research Council - Italy
Researcher
Lucio Pisacane is researcher at the Italian National Research Council (CNR). He is leading the MINDtheGEPs project team at CNR coordinating the work to design gender equality plans for systemic institutional change and supporting the management and implementation of the project (https://www.mindthegeps.eu/). He is also coordinating the working group designing CNR's own Gender Equality Plan. He gained extensive experience in "structural change" in research organisations from participating in several EU funded projects. He is passionate about gender equality in science as a way to transform the research organisation towards inclusiveness, openness and diversity. In the belief that inclusive and diverse work environments nourish scientific work.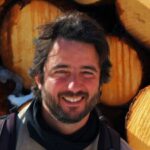 Location
Country / Countries of Residence: Italy
Professional Background
Working Experience
Working experience in Gender Equality since: 2010
Professional Position / Role
Researcher / Scolar
Trainer
Practitioner
Area of Expertise
Scientific expertise
Facilitation expertise
Topical expertise
Sectors of Work Experience
Universities and Higher Education Sector
Research Funding Organisations
Scientific Background
sociology of organizations, gender equality in R&I, social research
Online Visibility
Availability for Trainings
Availability for Training Formats ONLINE
Training Session (duration: half day up to two days)
Speaker in a webinar (duration: up to half day)
Availability for Training Formats IN-PERSON
Training ession (duration: half day up to two days)
Training Programme (duration: a week and more)
Speaker in an event (duration: up to half a day)
Faciliator
Willing to travel abroad for trainings: yes
Target Groups
Communication staff
Decision-makers (middle management)
Decision-makers (top-level management)
Gender Equality activists / promoters
Gender Equality change agents
Gender Equality researchers / scholars
Staff assigned to recruitment procedures
Staff in charge of research planning and coordination / support to research projects
Team members of Gender Equality committees and / or working groups
Training Content Types
Gender+: Basic definitions and concepts
Gender Equality Plan: Introduction
Gender Equality Plan: Design and implementation
Gender Equality Plan: Monitoring and evaluation
Gender Equality Plan: Supporting change agents
Gender Equality in leadership and decision-making
Institutional gender analysis
Gender Equality in organisational culture and work-life balance
Dealing with resistances to gender equality
Training Languages
Trainings held during the GE Academy project
No Trainings under GE Academy found