To be able to view our Trainers'/Experts' communication details and some more information, please register or login.
Trainer Çela Xhenson N/A
Secretary General at the Roma Versitas Albania
Secretary General at the Roma Versitas Albania
My first experience in gender-related work started in early 2018 when I interned in Hungary's international organisations. All the duties and competencies were gender-sensitive. The academic and professional experience acquired during my university studies at the Central European University and the internship terms gave me skills and sensitiveness to consider and reflect the gender dimension in my work and beyond. Once I returned in 2019 to Albania, after two working experiences with the United Nations Development Program in which, again, the Gender dimension was mandatory and broadly reflected in my work as junior research and later as an employment expert, I moved to work in a smaller organisation focused on education of young Roma students. It was a window of opportunity to suggest gender narratives and implementation in the human resource department and selection of beneficiaries for our scholarships programs. A milestone of our work is to support young girls to boost their potential and overcome gender-related challenges. That said, one of the most remarkable components of our work is the Student Initiative Projects. These small-scale projects intend to push youngsters to manifest their skills and competencies in a multilayer dimension. It is also a window of opportunity for young Roma girls to create their thought agencies through small-scale projects. Besides being a secretary-general and a trainer in the Roma Versitas Albania, I play an essential role as a student mentor. On every occasion, I convey messages and learning linked to the gender dimension.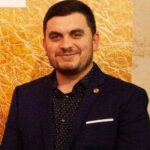 Location
Country / Countries of Residence: Albania
Professional Background
Working Experience
I have a variety of working experience spanning from 2009 to 2021 in education, health, advocacy, human rights, public policy, arts and literature.
Most notably, I worked as a junior researcher in the Leave no One Behind Project implemented by the United Nations Development Program in Albania in 2018.
Also, I researched various local organisations in Albania in housing, public policy interventions at the local level and access to justice.
In 2020, I researched the group for the Regional Cooperation Council on Mainstream Policies concerning the Roma Minority in Albania.
The same year, I worked on research on the employment and reintegration of the Albanian returnees from EU countries to Albania for the organisation BBQ Bildung und Berufliche Qualifizierung gGmbH.
Currently, I am implementing a project on Education, Employment, Partnership and Gender Equality: A Winning Formula for Roma in Vocational Education Training. One of the critical components is Gender Equality which is a leading principle in all of our activities.
Working experience in Gender Equality since: 2018
Professional Position / Role
Researcher / Scolar
Trainer
Area of Expertise
Facilitation expertise
Sectors of Work Experience
Civil Society
Scientific Background
I graduated in Law from the American University of Tirana. After my bachelor degree, I pursued one year of professional master in Civil Law.
Later, I moved to Budapest in which I enrolled in the Roma Graduate Preparation Program. After concluding, I pursued a Master of Arts in Public Policy, both terms at the Central European University.
Availability for Trainings
Target Groups
Communication staff
Staff assigned to recruitment procedures
Staff in charge of research planning and coordination / support to research projects
Training Content Types
Gender+: Basic definitions and concepts
Gender Equality Plan: Introduction
Gender Equality Plan: Design and implementation
Gender Equality in leadership and decision-making
Gender Equality in organisational culture and work-life balance
Intersectionality and institutional change processes
Acting against gender-based violence and sexual harassment
Gender dimension in curricula and teaching
Gender sensitive and inclusive communication
Training Languages
Trainings held during the GE Academy project
No Trainings under GE Academy found